Type 1 Diabetes and Lou Richards
The unexpected diagnosis of Type 1 Diabetes in a child is devastating. Unlike Type 2 diabetes, it is not caused by diet. Currently there is no cure. Children need insulin injected and finger-prick blood tested many times a day to survive, thrive and avoid nasty complications.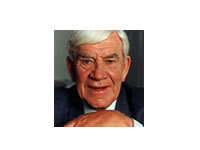 Lou Richards was born about the time insulin was discovered which was suddenly life saving for children with Type 1. Lou lived through an era that saw children with Type 1 not only survive but reach great heights in all aspects of life including sport. Many Olympic champions, AFL footballers and Test cricketers have been sufficiently determined and supported to achieve their dreams despite Type 1 Diabetes. How confronting it was for Lou Richards, such a proud family man, to have his great grandson diagnosed with Type 1 Diabetes.
Technology and medical advances have significantly assisted modern Type 1 Diabetes management but it is still the family support along with assistance given at school that are the biggest contributors to success. The qualities required to succeed in Type 1 are identical to those displayed to many Australians by Lou Richards throughout his life. Type 1 Diabetes is also a "team sport" and like football it can be bruising, demoralising and exhausting facing relentless opposition. Success requires sacrifice, leadership and the ability and determination to overcome the challenge whilst still maintaining good humour. And above all an attitude that the disease "will not beat us" and "life will still be lived to the full". Lou Richards possessed those qualities and attitude which have been inherited by his young family who have now been touched by the diagnosis of Type 1. There is no way Type 1 Diabetes will stop any member of the Richards dynasty from reaching their goals including playing for Collingwood!
Dr Peter Goss

Consultant Paediatrician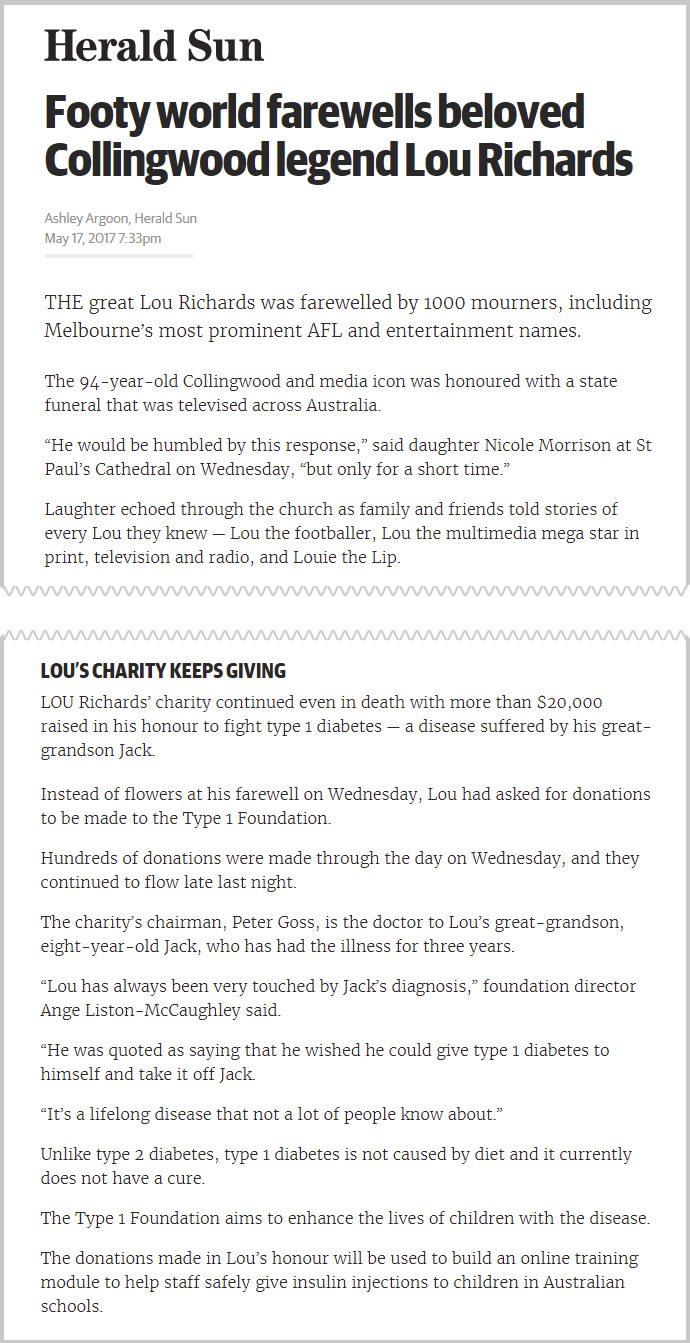 Last modified: Saturday, 21 July 2018, 8:55 AM